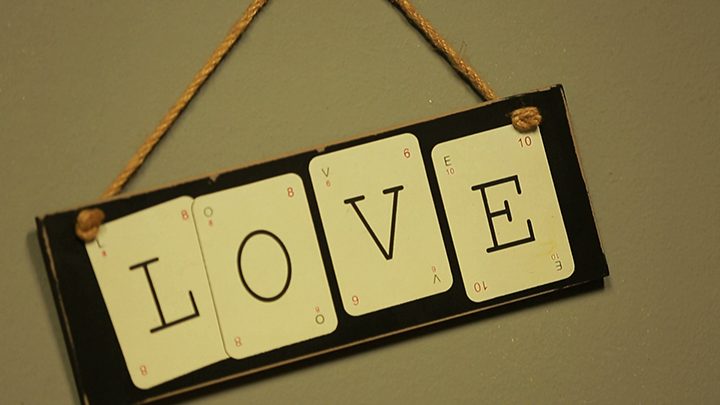 *Amour et sexe au Maghreb
Diffusion: Fall 2019
Acquisition (1 x 80 min.)
A poignant and never seen before investigation show about the taboos of the North African society when it comes to love, sex and women's oppression.
Exclusive interviews with single mothers, couples sentenced to prison for showing affection in public and even a doctor specialized on hymen reconstruction that accepted to speak out. A very controversial and hot topic in today's Maghreb's society. On its first airing night the documentary strikes a new season record for its slot on M6 with more than 1.3 million viewers!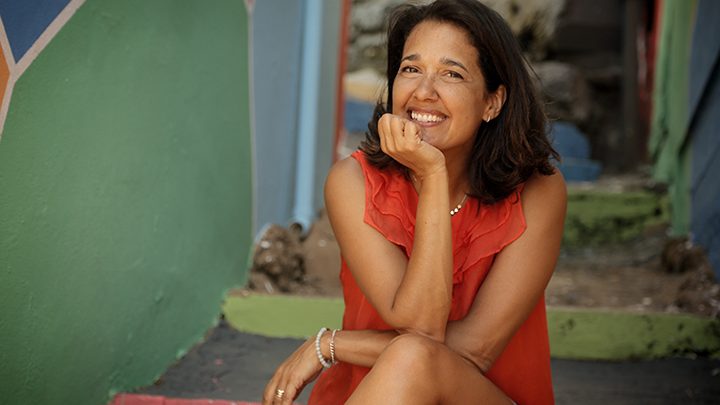 *Chacun son île 4
Host: Sophie Fourron
Broadcast: Fall 2019
Original production (8 x 60 min.)
Sophie Fouron gives us an inside look at island-dwellers all across the planet. How do they live isolated from the world? What are their daily lives like?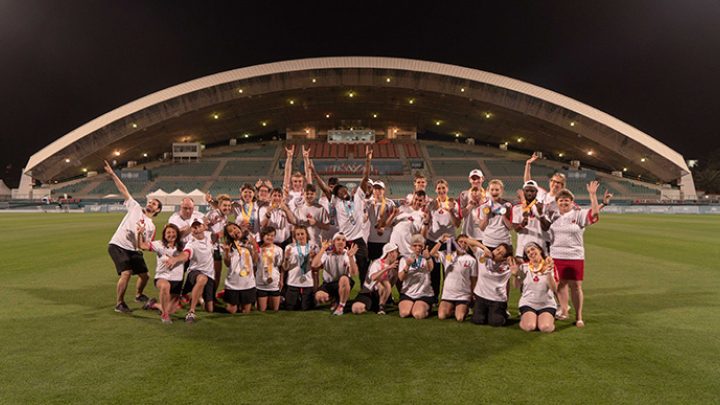 *Champions
Broadcast: Fall 2019
Original production (1 x 60 min.)
Some are autistic, other have Down Syndrome or another type of intellectual disability. And they are incredible athletes. They train with energy and passion to beat their personal best so they can become the future world champions in their category. Their goal: taking part in the 2019 Special Olympics World Summer Games. The film follows their progress over the three years before the competition.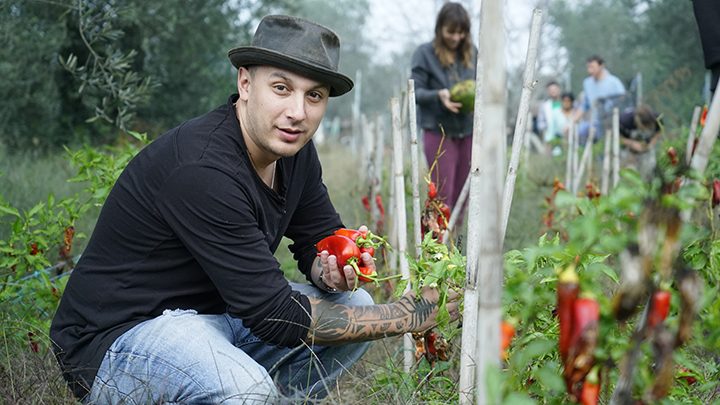 *En marge du monde
Host: Samian
Broadcast: Fall 2019
Original production (10 x 60 min.)
The artist Samian seeks out people who have chosen to live on the margins of today's society or have adopted an unconventional lifestyle.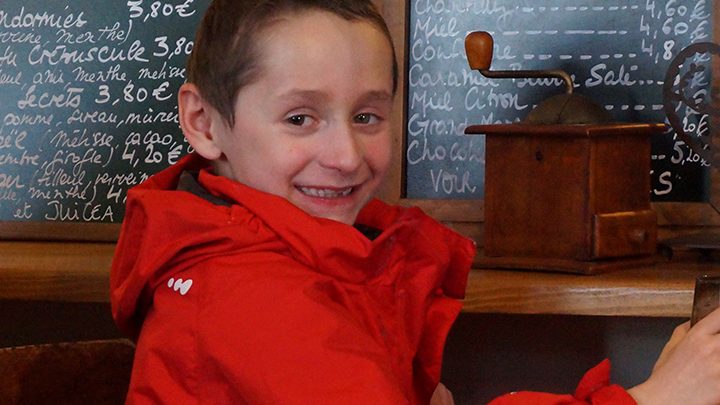 *Et les mistrals gagnants
Broadcast: Fall 2019
Acquisition (1 x 80 min.)
Ambre, Camille, Charles, Imad and Tugdual are all between 6 and 9 years old. They live in the moment. Full of childish humour and optimistic energy, they lead us by the hand into their world, sharing their games, joys, laughter, dreams and health problems.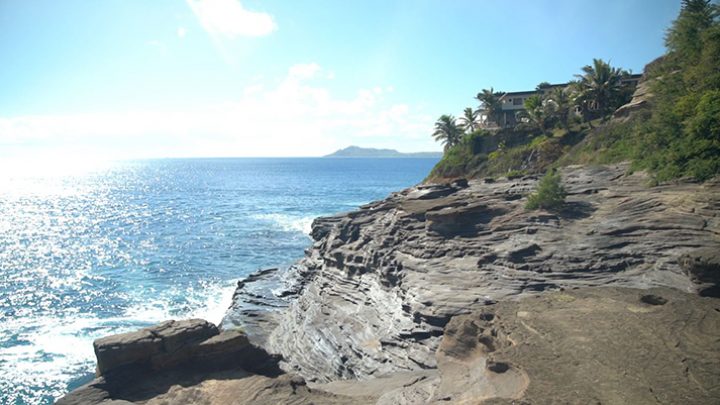 *Guides d'aventures au bout du monde 4
Broadcast: Fall 2019
Original production (10 x 60 min.)
For its fourth season, the series heads out beyond our borders. The many Francophone and Francophile guides who have chosen to live outside of Canada share their passion for adventure and the great outdoors. From the South American jungles to the mountains of Asia, they travel the globe in search of ever-greater challenges.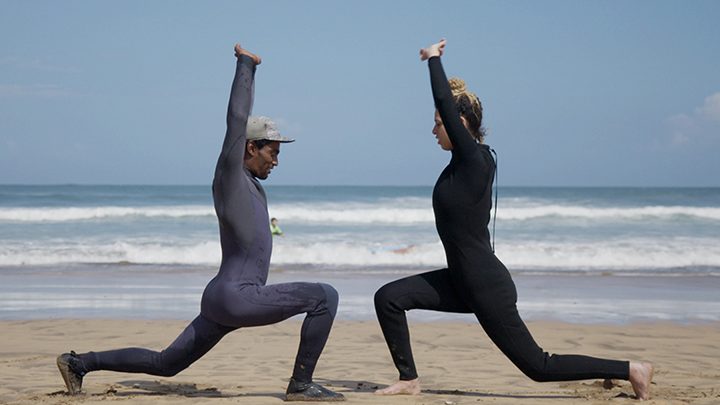 *Jeunesse arabe, yallah!
Host:Nadia Essadiqi, alias La Bronze
Broadcast: Fall 2019
Original production: (6 x 60 min.)
Jeunesse arabe, yallah! depicts Arabic youth as they've never been seen on TV. A refreshing and positive documentary series that highlights inspiring role models in some strife-ridden areas of the world. Nadia Essadiqi, aka La Bronze, leads us on a series of joyful, off-kilter adventures, taking a resolutely modern look at a new generation that defies the stereotype of submissive women and potential terrorists. Countries visited include Jordan, Morocco, Kuweit, Lebanon, the United Arab Emirates.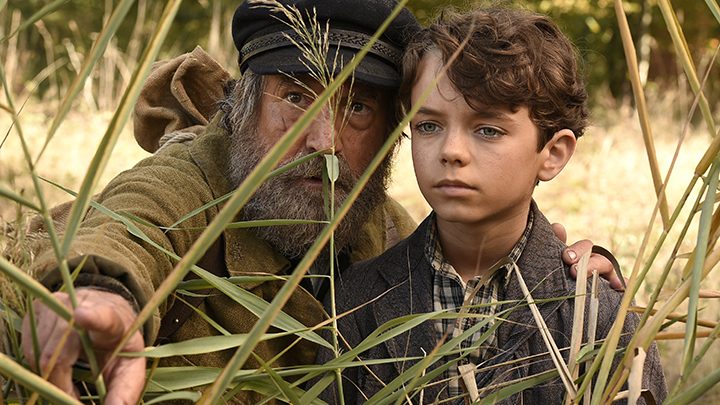 *L'école buissonière
Broadcast: Coming soon in 2019-2020
Acquisition (1 x 116 min.)
In 1930 Paris, Paul is confined within the high walls of his orphanage, a forbidding building in the working-class suburbs. When he's sent to live in the Sologne countryside with jolly Célestine and her husband Borel, the grim-faced gameskeeper of a sprawling estate, the difficult, stubborn city kid enters the mysterious, disturbing world of an untamed region that runs on its own rules.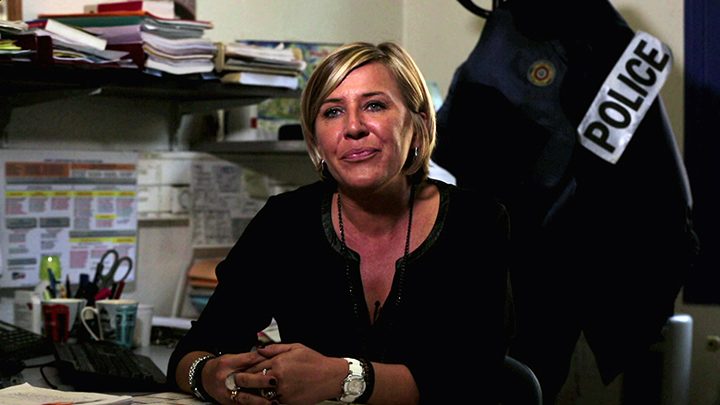 *La brigade des mineurs de Nice
Broadcast: Coming soon in 2019-2020
Acquisition (1 x 50 min.)
This journalistic inquiry is a close-up portrait of the specialized members of the Nice juvenile squad told through investigations, arrests and interrogations. When handling emotionally charged cases, they need to stay strong, remain attentive and never give up.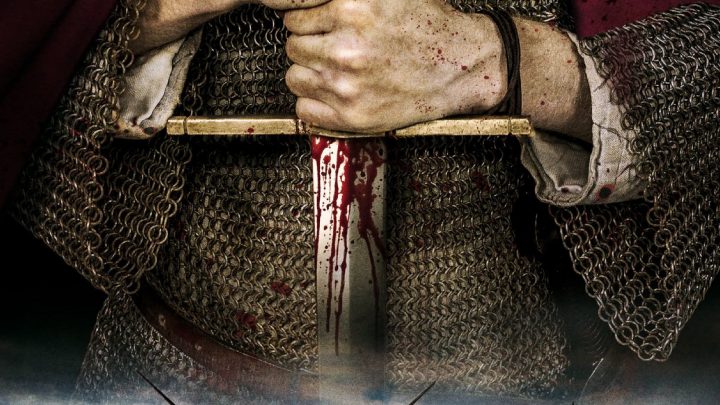 *La Guerre des trônes, la véritable Histoire de l'Europe
Broadcast: Fall 2019
Acquisition (6 x 60 min.)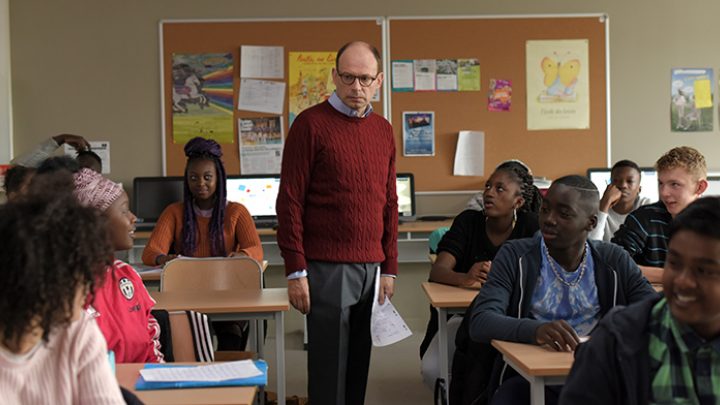 *Les grands esprits
Broadcast: Coming soon in 2019-2020
Acquisition (1 x 106 min.)
François Foucault, an associate professor of literature at Henri-IV high school, puts his students through the wringer.  A tough marker, he's just as merciless in his comments to his class. He'll have to show a bit more humility when he's forced to work at a school in the projects. For a man from a privileged background, it's an eye-opener. Even worse for him, his fellow teachers hate his methods and find him arrogant.

Watch the trailer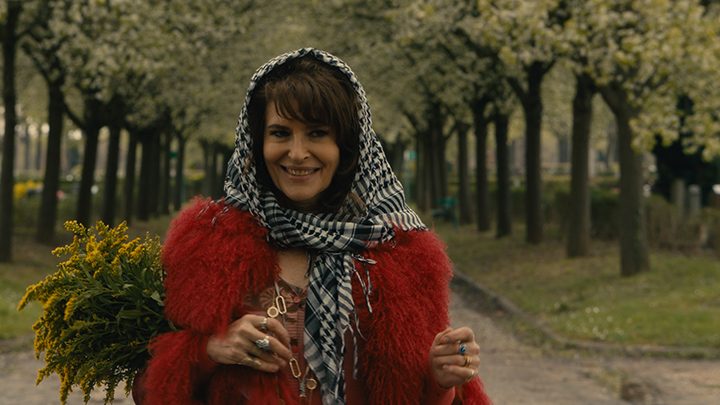 *Lola Pater
Broadcast: Coming soon in 2019-2020
Acqusition (1 x 95 min.)
When his mother dies, the young son of Algerian immigrants learns that his father, who abandoned him, still lives in France. He sets out to find him.

Watch the trailer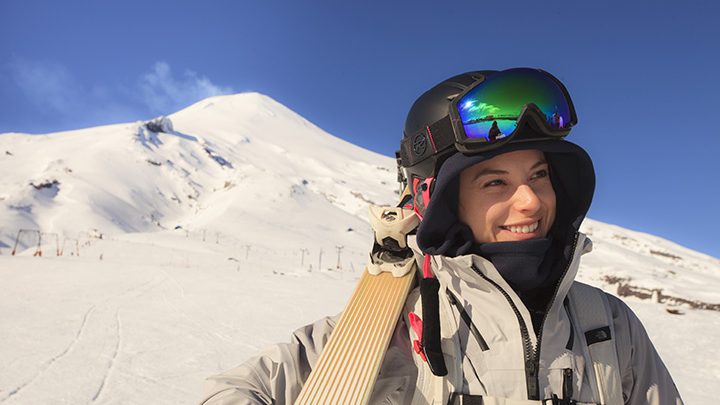 *Nordik 2
Host: Mylène St-Sauveur
Broadcast: Coming soon in 2019-2020
Original production (6 x 60 min.)
Nordik is a documentary series that explores the nordic regions of our magnificent planet. Who are the people who live there? How do these men and women adapt to the harsh weather conditions? How have they incorporated winter into their culture and lifestyle? Host Mylène St-Sauveur is on a treasure hunt for passionate people, little-known ways of life and enchanted landscapes.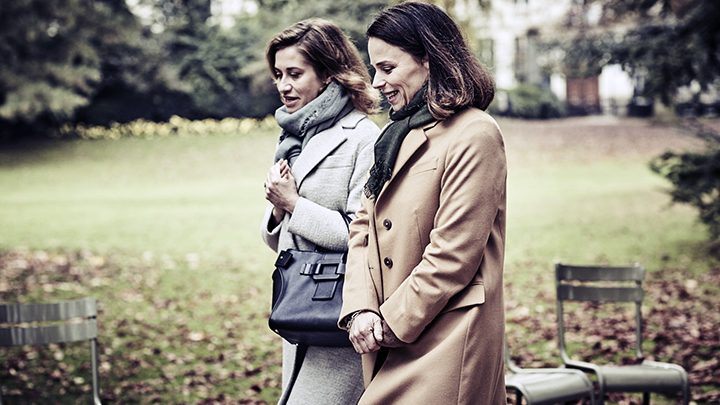 *Numéro une
Broadcast: Coming soon in 2019-2020
Acquisition (1 x 110 min.)
Emmanuelle, a brilliant engineer, is a candidate to head up the French equivalent of the Dow Jones. A network of influential women get behind her, hoping she'll become the first woman to hold such a post. Yet there's heavy competition. And in a man's world of power brokers, anything goes.
Watch the trailer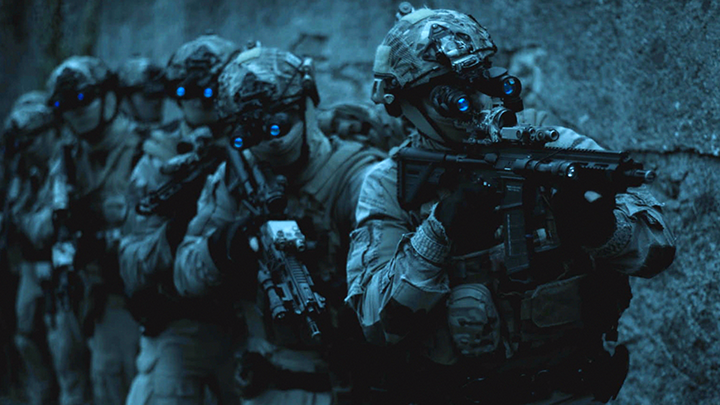 *Opérations spéciales
Diffusion: Fall 2019
Acquisition (3 x 52 min.)
This series features three operations led by the French Special Operations Command in recent years.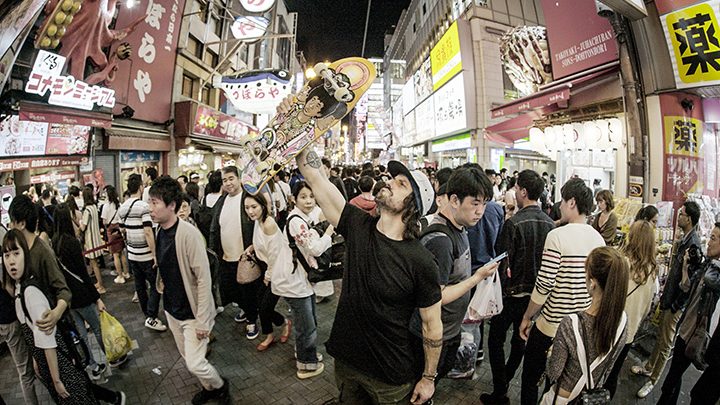 *Skate le monde
Broadcast: Coming soon in 2019-2020
Original production  (13 x 60 min.)
Mathieu Cyr meet skateboarders and makes us discover their universe beyond the clichés. They'll allow Mathieu to open secret doors and  see in a different way the undergtround skaters.

*Tribal
Host: Guillaume Dulude
Broadcast: Coming soon in 2019-2020
Original production (8 x 60 min.)
Tribal follows the socio-anthropoligical quest of explorer and neuropsychologicist Guillaume Dulude. His search for obscure nomadic tribes leads him to deepest Siberia, the Amazonian rain forest and Africa.

*Urgences
Broadcast: Fall 2019
Original production (8 x 60 min.)
Urgences take you to places and contexts where incidents, discomforts and other mishaps requiring intervention occur gatherings of a large number of people such as festivals, or sports events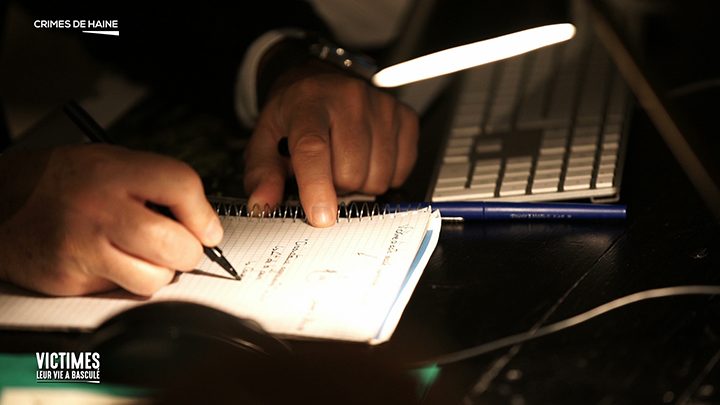 *Victimes, leur vie
Broadcast: Coming soon in 2019-2020
Acquisition (16 x 60 min.)
This series explores true-crime stories through accounts by the people involved in each case: the victims and their loved ones, the detectives, the psychologist and the experts. Reconstructions and archival footage illustrate the accounts.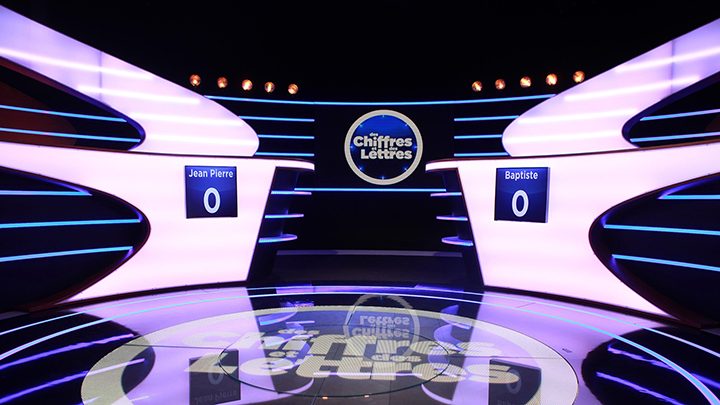 Des chiffres et des lettres
Host: Laurent Romejko
Broadcast: Monday to Friday 3:30pm

Letters in the mess ... Who will find the longest word? Mixed numbers ... Who will solve the mathematical operation and exclaim "the account is good"? TV game based on math and vocabulary skills of candidates.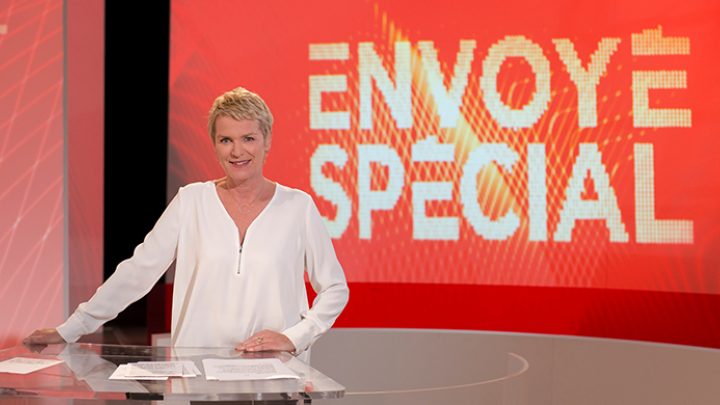 Envoyé spécial
Host: Élise Lucet
Broadcast: Fall 2019
Acquisition
Investigations on the most controversial topics across the planet.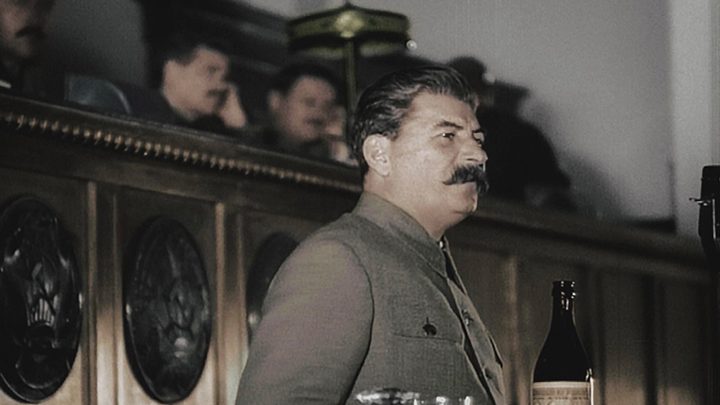 History Mondays
Monday 8 p.m.
Featuring shows like "Secrets d'Histoire" or documentaries on the world wars, Hitler, Stalin, Churchill or about Egypt's pharaohs and their mysteries, you can see how Monday evenings now attract everyone!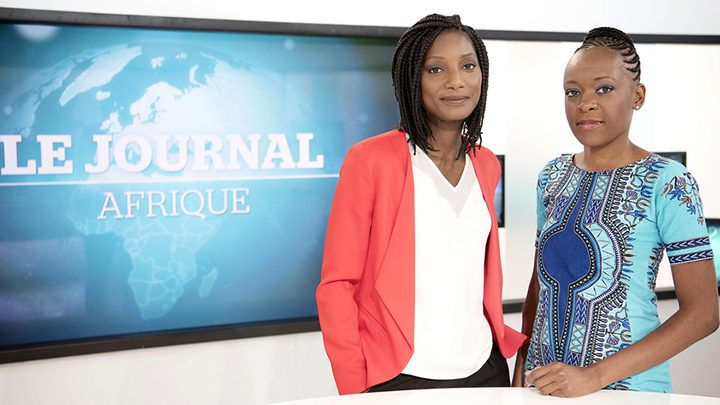 Journal Afrique
Every day at 11:30 p.m.

Airing only on TV5, Journal Afrique is your source for news from across Africa. Tune in for a different point of view, exclusive information and an enriched understanding of the issues that surround us.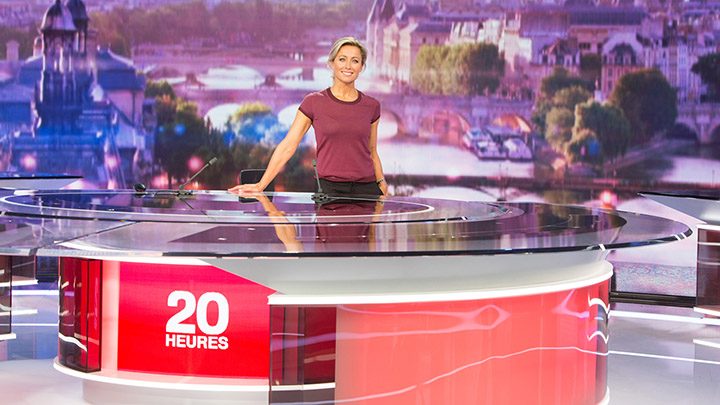 Journal de France 2
Host : Anne-Sophie Lapix
Broadcast: Every day at 6:30 p.m.
Your daily fix of news that matters and a different take on global events.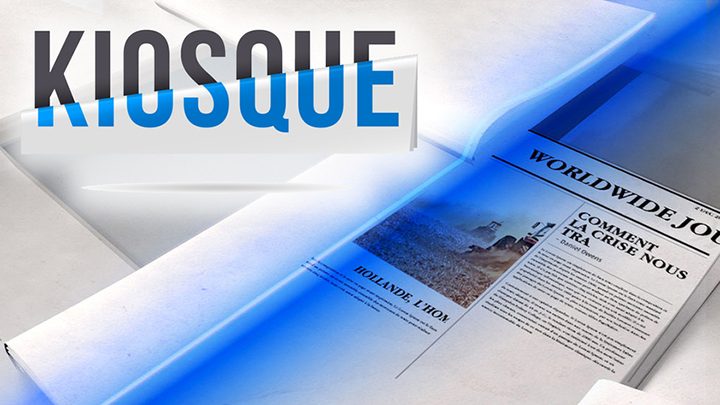 Kiosque
Host: Silvia Garcia
Broadcast: Fall 2019


Presented by Silvia Garcia, Kiosque is the weekly club of the international press with correspondents of foreign media stationed in Paris.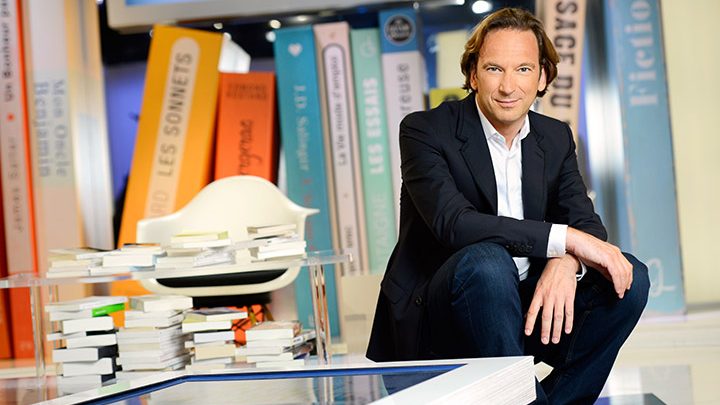 La grande librairie
Host: François Busnel
Broadcast: Fall 2019
Acquisition
Giving a taste for reading, enjoy stories, devour pages, and savor the words, this is the challenge of François Busnel, with only watchword: pleasure.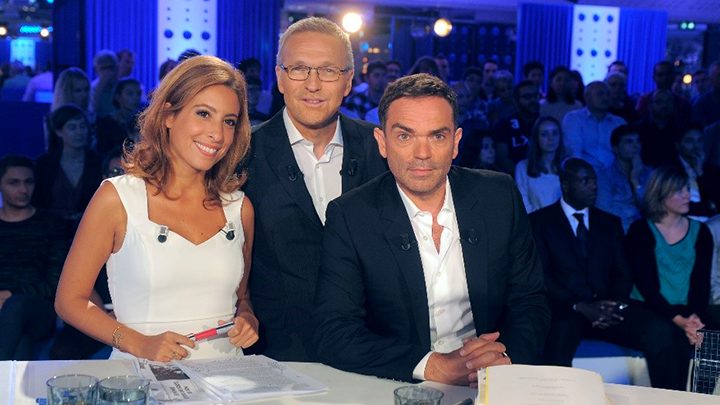 On n'est pas couché
Host: Laurent Ruquier
Broadcast: Sunday 7pm


A lively, scathingly funny magazine program with an affable host, quick-witted guests, biting commentators and a heated atmosphere
Watch the trailer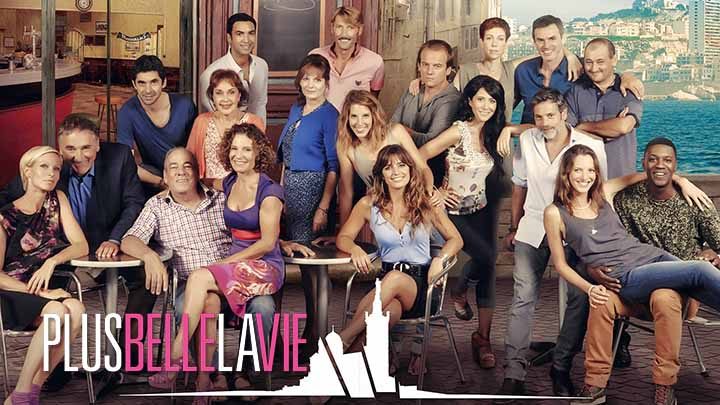 Plus belle la vie
Broadcast: Fall 2019
Acquisition
Chronicles of everyday life in the Mistral, a popular district of Marseille, with all their joys, heartbreak and dramatic stories of love and secret.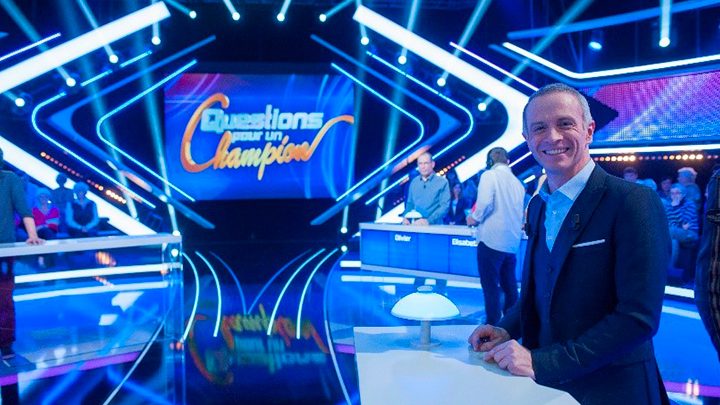 Questions pour un champion
Host: Samuel Étienne
Broadcast: Monday to Friday 6 pm
From Monday to Friday, host Samuel Étienne tests your general knowledge with question after question, energetically delivered with a generous dose of personality!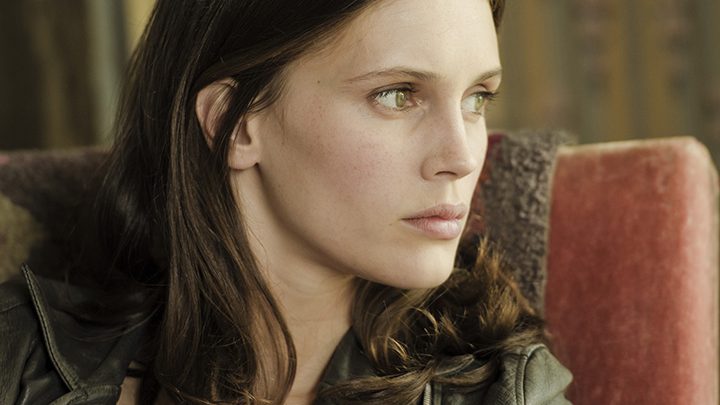 Sunday Movie
Broadcast: Every Sunday
Discover the best of French cinema and a selection of award-winning foreign films. High-quality comedies, dramas, thrillers, action films and detective films – there's something for every film buff!
Watch the trailer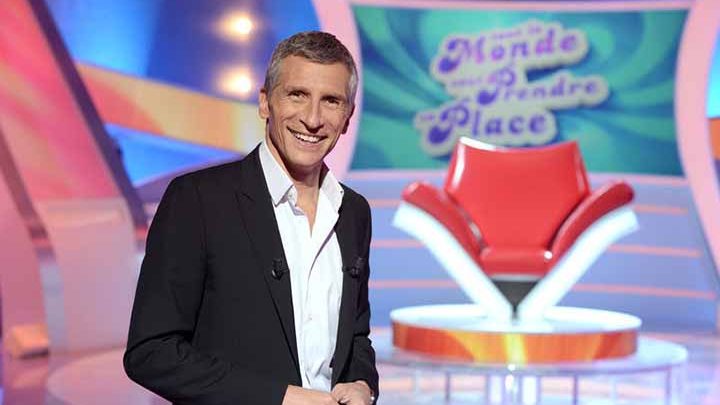 Tout le monde veut prendre sa place
Host : Nagui
Broadcast: Every day at 5 pm


Game show Monday to Sunday. Nagui presents the game where everyone can become a champion!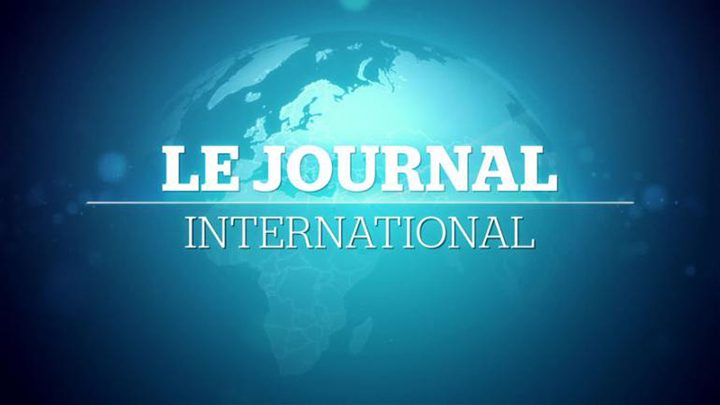 TV5 Le journal
Broadcast: Monday to Sunday at 5 a.m and 11 p.m.
Acquisition
For a different point of view, intelligent news and privileged information. Every day, TV5 gives you the big date with international news.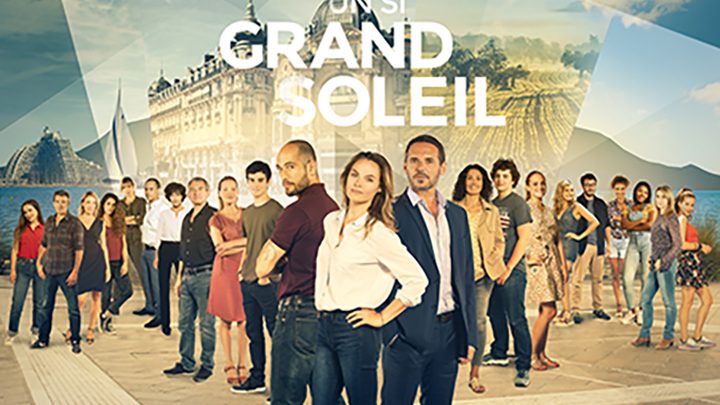 Un si grand soleil
Broadcast: Fall 2019
Acquisition (235 x 30 min.)
Claire returns to Montpellier after 17 years of absence, to discover her hometown to her son. But as soon as they arrive, nothing happens as planned.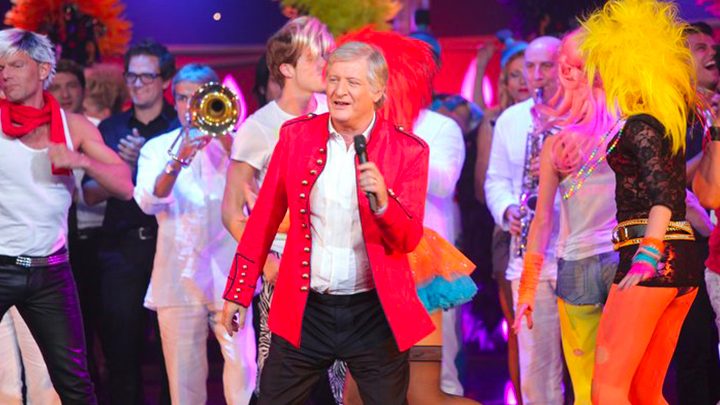 Variétés du samedi
Broadcast: Saturday 8 p.m.
Acquisition
Comedy, songs, concerts, circus and magic acts, it's the variety show that stages the finest performances in the francophone world. From Michel Fugain to the Comedy Club of Jamel Debbouze, the "Fête de la musique" or "Festival du cirque de demain," it's your ticket to the week's best entertainment!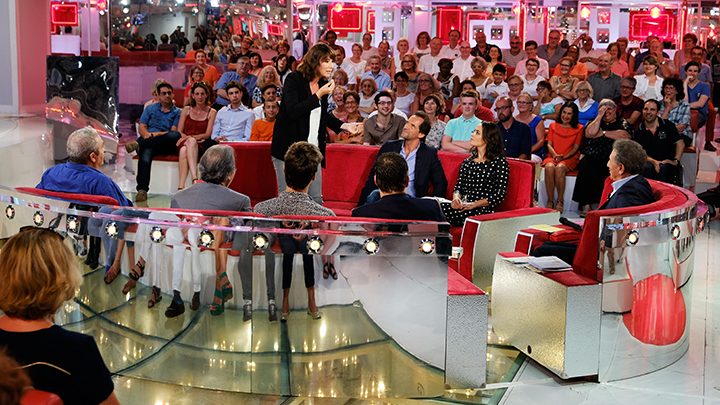 Vivement dimanche
Diffusion : Saturday 7pm
Acquisition
Dedicated to theater, cinema, music or literature, Michel Drucker welcomes guests who make the news.